City Club's research program enlists members in rigorous research and analysis to produce reports on the complex issues facing our city, region and state.
Volunteering for a research committee is a serious commitment of time and energy, but the rewards are great. Committee members interact with key stakeholders and decision-makers, gain a deeper understanding of regional affairs and influence public policy.
Since 1920, City Club members have prepared over 1000 reports on a wide variety of topics including land-use planning, health care, education, environment, government, transportation, taxation and more. Ballot measure reports provide useful guidance for voters. Comprehensive reports serve as a resource for community leaders and citizens developing or evaluating policy initiatives. City Club reports are frequently cited in state and local media.
A committee of City Club members conducts research and drafts a report. Following a debate, City Club members determine by vote whether the committee's recommendations become official policy positions of the Club.
City Club members also participate in follow-up advocacy work that serves as a force for civic change.
Research Board
The Research Board provides oversight and support for the Club's numerous comprehensive and ballot measure study committees. Research Board members identify study topics, develop study charges, serve as advisors to various study committees, and review and approve draft reports. City Club also regularly issues calls to its members to join one of the many comprehensive and ballot measure study committees launched each year.
Monica Cox, Policy & Government Relations Director, Foundations for a Better Oregon/Chalkboard Project
Monica comes to City Club with more than a decade of experience as a mixed-methods policy researcher and evaluator. She is a highly skilled data strategist, using quantitative data to inform decision-making, she has experience with Oregon's legislature and legislative process, and she brings a deep knowledge of and commitment to research justice and data equity.
Zoe Klingman, Project Associate, DHM Research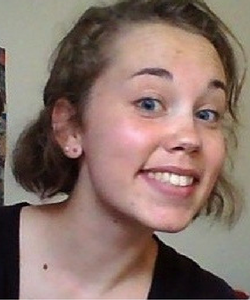 Zoe got involved with City Club as a Research Civic Associate and has since chaired the City Auditor reform ballot measure study and the judicial retirement ballot measure study. She brings experience in quantitative and qualitative public opinion research, reporting, and data visualization, and has coordinated volunteer researchers for the Welcome Home Coalition.
Jaboa Lake, Graduate Researcher, Portland State University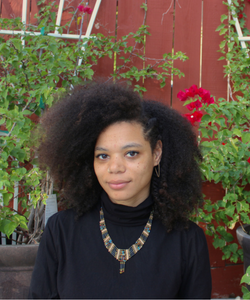 Jaboa is a liberation psychologist, coalition builder, and organizer in the Portland region. She has quantitative and qualitative research experience as well as experience in community-based and culturally-responsive practices. Her research training is from an applied social and community psychology doctoral program, which is inherently action-oriented and focused on real-world problems.
Jack Quinn MacNichol, Grants Associate, Regional Arts & Culture Council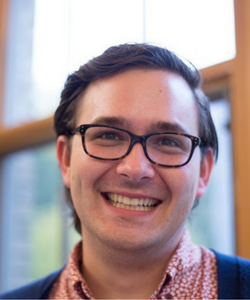 Jack brings experience working with local governments, political organizations, and non-profit arts agencies. They are particularly passionate about facilitating effective working committees. and advocating for social justice. Jack has served on three past City Club research committees, and is interested in working to help the Club infuse its research process with a stronger understanding of power, privilege, equity, and justice.
Shweta Moorthy, Researcher, Coalition of Communities of Color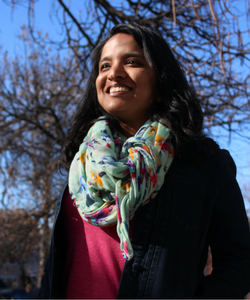 Shweta has over ten years of research experience, with a significant proportion of that time spent in developing and implementing a research justice vision that is compatible with and moves towards achieving societal social justice change. She brings high-level quantitative research skills and a strong racial equity analysis. Being an immigrant woman of color, she considers it vital to have a transnational lens to understand and participate in 'local' social justice spaces.
Stephen Percy, Dean, College of Urban and Public Affairs, Portland State University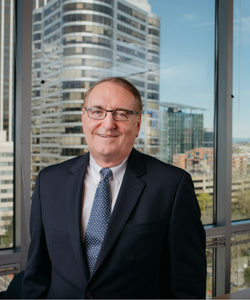 Stephen brings extensive applied research experience working with community initiatives, nonprofit organizations, school districts, local governments, and religious groups. He has extensive academic training at the doctoral level relevant to research design, qualitative analysis, and quantitative analysis. He served on the City Club's earthquake resilience research committee and is an active member of the earthquake advocacy committee.
Jonathan Radmacher, Partner, McEwen Gisvold LLP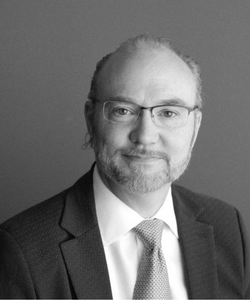 Jonathan has been a longtime member of City Club. As a lawyer/litigator, his practice is steeped in understanding (and sometimes assisting with) legislation, which is an important part of public policy. He fundamentally believes in the free marketplace of ideas, especially as it relates to City Club having a powerful voice in public policy debates. He has extensive experience with City Club research.
Andrew Scott, Budget Director, City of Portland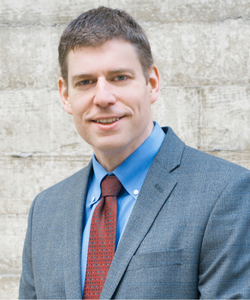 Andrew brings 21 years of public policy experience at the federal and local level, as well as 9 years as the City of Portland's budget director. A primary component of his job is to provide the Mayor and Council with objective, unfiltered fiscal and policy analysis and recommendations. He has an intellectual curiosity about all aspects of public policy and the educational and professional background to quickly learn about and understand new issues. He upholds strong ethical standards and a belief that we must always be aware of and hold ourselves accountable for our biases, particularly when no one is watching.