Through research, public forums, and advocacy, City Club of Portland makes the region a better place to live, work, and explore. City Club members are currently working on two influential research projects, examining addictions policy in Oregon as well as the current commissioner form of Portland city government through an equity lens. The club recently published reports on earthquake resiliency and housing affordability.  These topics, as well as other issues that impact our community as identified by our membership, inform City Club advocacy and programs.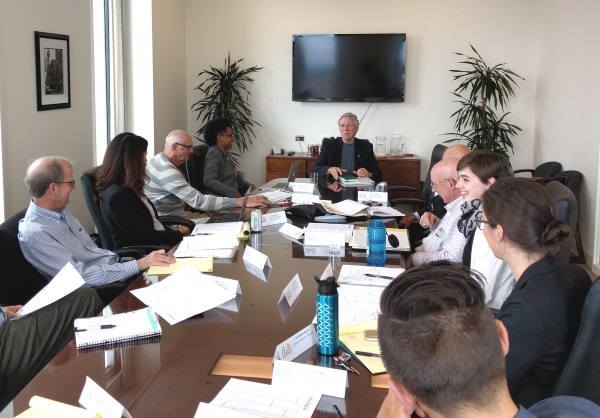 City Club's Friday Forums bring civic leaders in the community to speak to members about a variety of topics that affect Portland, the region, and the state. 
City Club's research program enlists members in research and analysis to produce reports on the complex issues facing our city, region, and state.
City Club advocates on research reports approved by two-thirds of the membership. Members participate in a variety of advocacy, including testifying in front of the state legislature, meeting with policy makers and civic leaders and galvanizing support for Club recommendations. 
Civic Scholars brings students from regional high schools to City Club Friday Forums. Scholars are matched with a volunteer member to discuss the topic, offered a private Q&A with the presenter(s), and participate in the forum. 
Civic Drinks
Civic Drinks is a mix of informal conversation, connection and cocktails. Members mingle with local leaders and community members to highlight important issues and provide opportunities to gather together around a common theme. 
Issue Forums
Issue Forums are the place at City Club where members can get involved in the issues they care about right away -- and anytime!
New Leaders Collective
The New Leaders Collective (NLC) connects young and emerging leaders in our membership with community leaders, elected officials, and opportunities to participate in discussions and direct service.