Do you care about ...
Immigration policy?
Climate change?
Racial profiling by law enforcement?
Gender Equity
Do you want to learn how to do more about these and other civic issues?  Want to learn more about what is going on in your community.  Become a City Club Civic Scholar, and attend events with Portland's movers-and-shakers in government, non-profit work, and business as they explore what should be done about today's pressing issues at the national and local level. People are working together to create positive change in these areas, and we want YOU there to share your insight and input! 
Want to learn how to become civically involved, to talk to decision makers, and to make positive change in your community? Become a Civic Scholar!
What it means
City Club's Friday Forums are weekly lunchtime events in which a panel of knowledgeable guest speakers discuss pressing community issues with civic-minded Portlanders and Oregonians.
As a Civic Scholar, you will:
Attend City Club Friday Forums with 10-20 of your classmates at lunchtime three times a year.  We've already talked to your teachers and can get you out of class! We provide FREE transportation, lunch, and admission.
Have a private Q&A with a guest speaker prior to the event – just with you and your classmates. Past speakers include Oregon Governor Kate Brown, Portland Mayor Charlie Hales, and CEO & President of Urban League, Nkenge Harmony Johnson.        
Sit with City Club Ambassadors, people working in government, business, and non-profits around Portland who will act as your guides during the Forum, help you research and discuss the topics beforehand, and connect you with important civic leaders.
Attend an End-of-Year Celebration, where we will thank you for your involvement and commemorate your experience!
Engage in leadership and service learning opportunities, such as volunteering, field trips, and more!
Why be a Scholar?
As a Civic Scholar, you will get:
Experience in public speaking and discussing important topics in formal settings, opportunities for professional and leadership growth, and increased self-confidence.
Knowledge about a diverse range of issues from the people affecting them first-hand.
A free membership at City Club of Portland. This gives you access to all of City Club's events, the ability to stream our Forums live on any mobile device, and the right to apply to any research or advocacy committees.
Mentorship and networking opportunities with influential people in Portland.  This could lead to career paths you didn't even know existed, references, and new ideas about how to be involved in your community.
An extra line to add to your job resume or college application
Currently, we are only accepting Scholars from Parkrose High School, David Douglas High School, Jefferson High School, Madison High School, Roosevelt High School, and Early College Academy at NAYA Family Center. We are working to expand to more high schools in upcoming years.
 
Question? Want to talk it over before you apply?
Contact Morgan Fleming, Civic Scholars Coordinator at
morgan@pdxcityclub.org or call 503-228-7321 x3.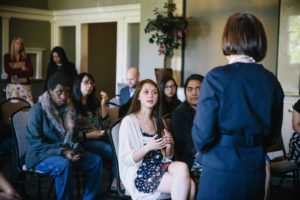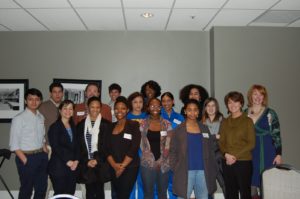 Getting a group of youth attending the Friday Forum is a great idea and will have real benefit for them and the club - start soon. The schools are interested in creating citizens and can and should help motivate, identify, and generally facilitate young citizens engaging in the City Club…let me know how I can help the Club with this work
David Lickey
Grant High School Teacher