The City Club Centennial Committee (CCCC) is charged with organizing, promoting, coordinating, and implementing the activities commemorating the Club's 100th anniversary before and during 2016.
The centennial commemoration will:  a) celebrate among the membership the Club's reaching a milestone anniversary, b) record and publish documentation of the Club's history, especially 1966–2016, c) educate the broader public about the Club's role and accomplishments, and d) look forward into the Club's next century.
The Centennial Committee organizes its work around five focus areas:
Historical Research: Exploring the Club's history through conducting oral histories, researching the public record, examining Club archives, and collecting personal recollections written by members.
Publication: Sharing this history through various media, such as a book, on-line resources, an exhibition, a broadcast program, and other means.
Events: Organizing celebratory and educational events in honor of the centennial.
Marketing: Promoting and informing members and the public about the centennial activities.
Fundraising: Procuring financial support for centennial activities.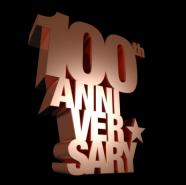 Committee Roster
Ted Kaye, Chair
Roger Eiss
Roger Meyer
Fran Storrs
Paddy Tillett
Bruce Bishop
Wynne Wakkila
Carla Kelley
Bob Weil