Already a Member? Here's How to Create a New Login
If you are already a member of City Club, but haven't signed up for a username and password on our new website, please follow the instructions below. If you have any questions, call us at 503-228-7231, or email Charley Vallejo-Anderson, Membership & Development Coordinator, at charley@pdxcityclub.org.
Instructions for Logging In:
Go to www.pdxcityclub.org/account.
Scroll down to "Sign Up Now" even if you are already a member.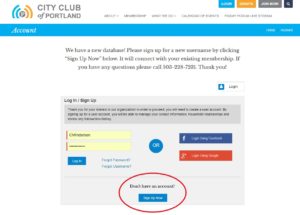 3. Fill out the left side of the page, using the first name, last name, and email that we have on file for you. Then be sure to click the "I am not a robot" button before clicking on "Sign Up."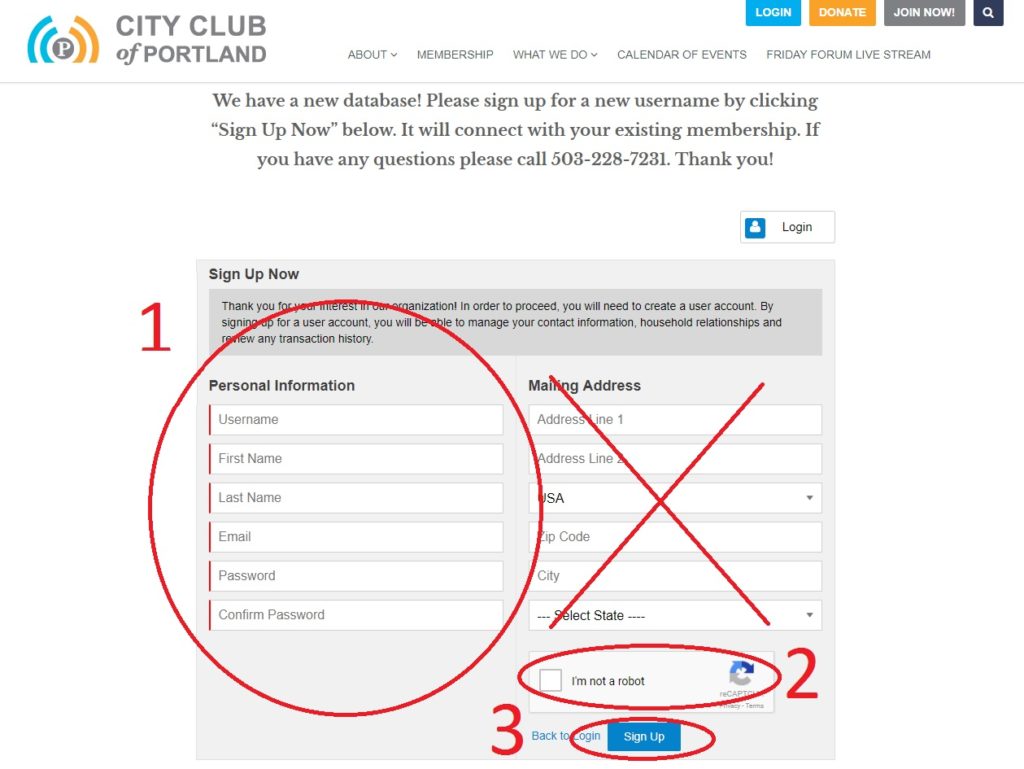 4. If you aren't redirected there automatically, click on the "Account" button at the top of the page that replaced "Login."


5. Here's your account profile! You can change your username and password (1), check your membership status and past purchases (2), or update your address, phone, and email.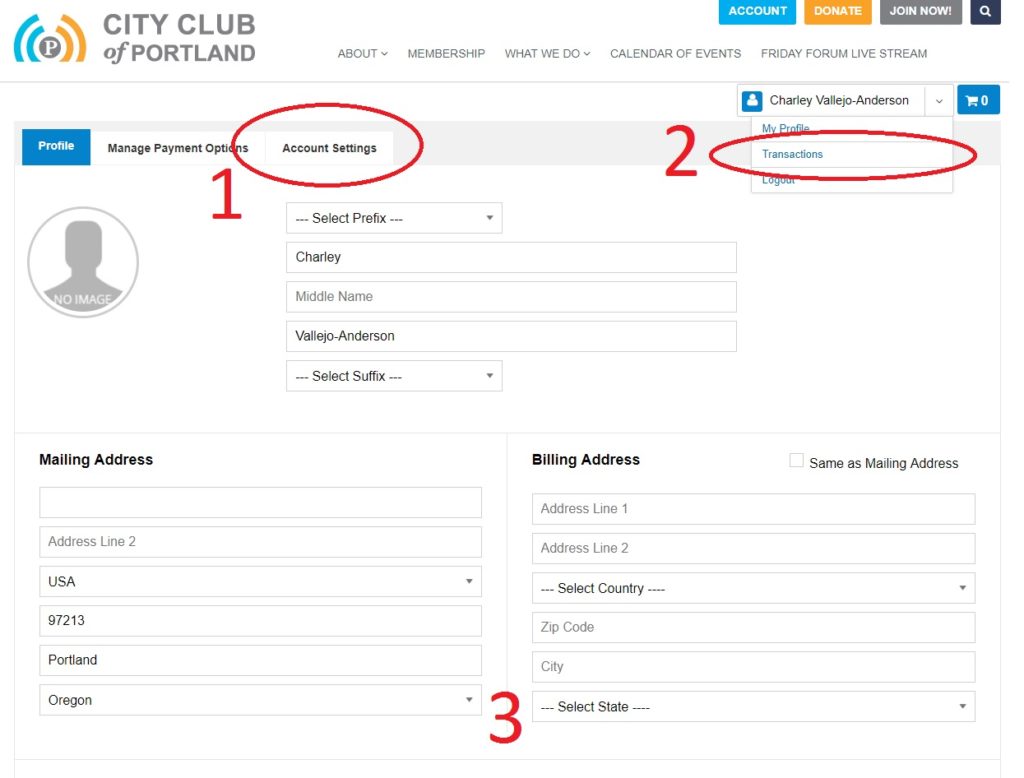 If you have any questions or do not see your account information, please give us a call. Thank you for your support for City Club!