Julia Meier, Executive Director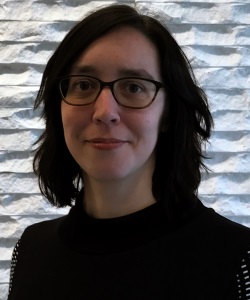 Julia Meier has been the executive director of the City Club of Portland since June 2017. She is guided by the following principles: curation of our members' passions; advancement of our mission and purpose; diversification of our members' experiences; alignment and coordination of our programming; application of rigor and editorial guidelines to guide our work; equity, diversity and inclusion; transparency; and telling our story.
Prior to joining City Club, Julia served as executive director of the Coalition of Communities of Color – a unique cross-cultural alliance of culturally-specific community-based organizations in the Portland metro region.
Julia moved to Portland from Alaska where she practiced law at Alaska Legal Services, a statewide organization that provides free legal representation to low-income Alaskans. Prior to legal services, Julia worked at the Alaska Native Justice Center She also worked closely with the Alaska Rural Justice and Law Enforcement Commission.
Originally from Philadelphia, Julia graduated Summa Cum Laude from the University of Oregon and earned a Juris Doctorate from Harvard Law School in 2005. She lives in the Cully neighborhood with her partner and three-legged dog.
Contact: julia@pdxcityclub.org
Jeannemarie Halleck, Research and Advocacy Director
Jeannemarie Halleck began as the research and policy director at City Club of Portland in June 2016. Prior to City Club, Jeannemarie worked in the fields of philanthropy, civil rights, social work, and community engagement.  She received her B.A. in American Studies from Smith College and an M.A. in Philosophy from the University of North Florida, where she published a thesis titled, "E Pluribus Unum?: Liberalism and the Search for Civility in America." Her professional and personal passions overlap around deliberative democracy, civic education, and American industrialization.
In her free time Jeannemarie used to do interesting things like read, hike, and cook. Now she happily spends her time navigating twin parenthood with her husband in Northeast Portland. She still reads the Sunday paper cover to cover.
Contact: jeannemarie@pdxcityclub.org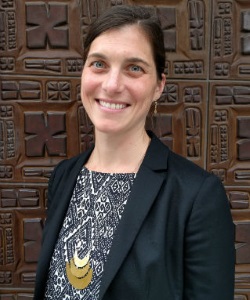 Charley Vallejo-Anderson, Membership and Development Coordinator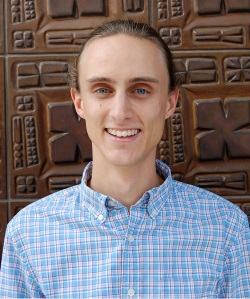 Charley Vallejo-Anderson joined City Club of Portland in the fall of 2016 after living in Brazil. A proud multipotentialite, Charley has taught languages, performed legal research, and solved IT problems. He is interested in the connections between communities, physical spaces, art, and policy.
Outside of City Club you can find Charley biking, hiking, baking bread, or playing ultimate frisbee.
Contact: charley@pdxcityclub.org
Max McGrath-Riecke, Finance & Operations Coordinator
Max McGrath-Riecke joined City Club in October, 2017. Born in Oregon and a long-time social justice artist/activist, Max is deeply passionate about the culture, growth and future of Portland. Max has a BA in Gender Studies from Santa Clara University, an MBA from Portland State University and over a decade of experience in local non-profit management. Max is a classically trained violinist, and loop-station composer and teaches group violin classes with Suzuki Stumptown. Max also has multiple artist projects including Homomentum, Turnback Boyz and Sparkle & truth.
Contact: max@pdxcityclub.org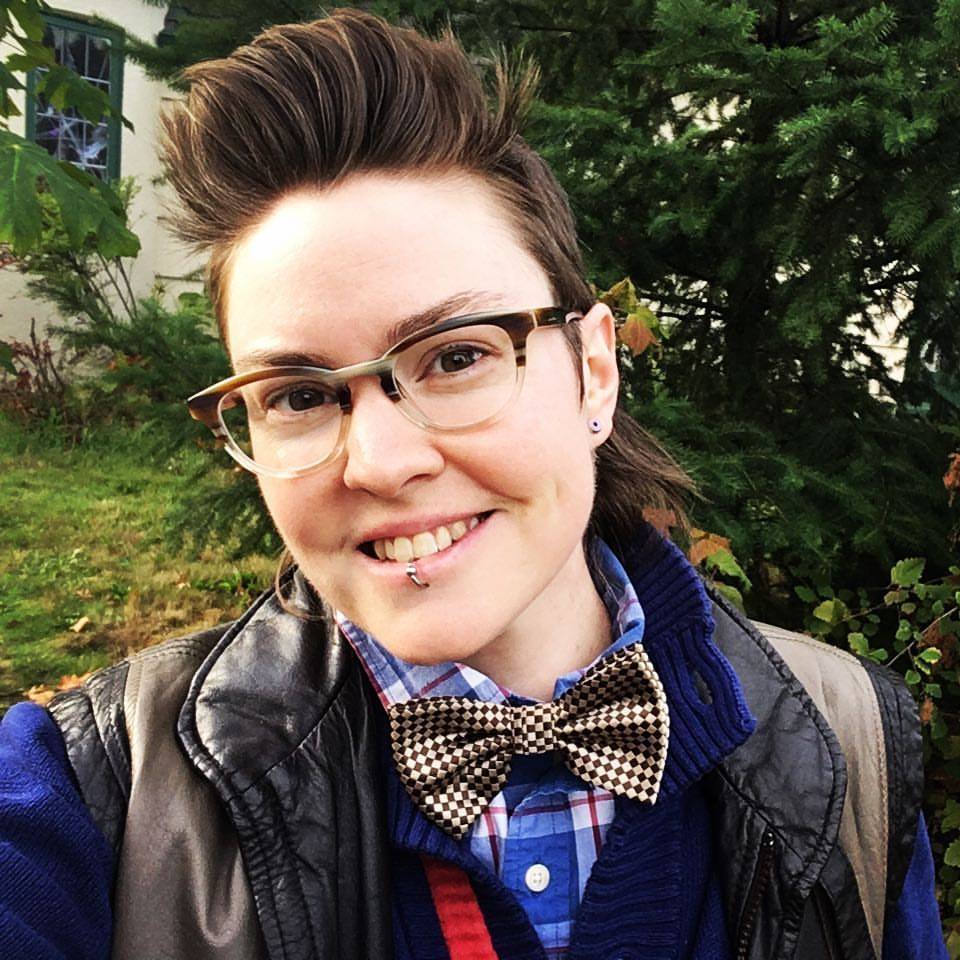 Dan Rivas, Director of Communications & Marketing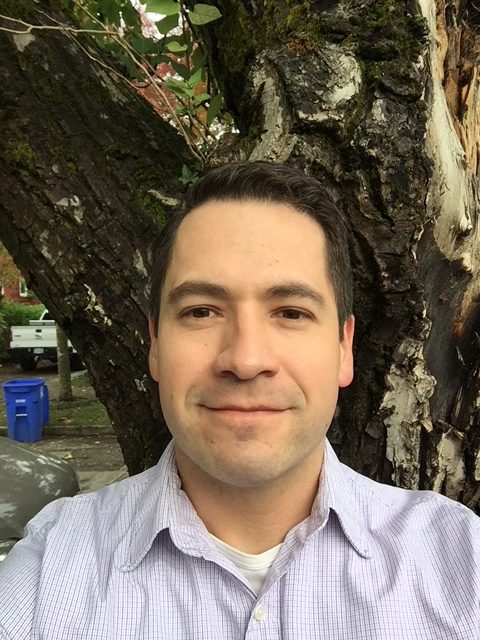 Dan Rivas is a strategic communicator with a talent for finding the heart of the story. Prior to joining the City Club of Portland, he helped Charles Schwab, Hewlett-Packard, Idealware, and many other organizations develop communications strategies that helped people take meaningful action. He's also written articles and essays for Brick Magazine, The Nonprofit Times, Oregon Humanities, The Register-Guard, Skyd Magazine, TechSoup, the Tin House blog, and The Willamette Scene.
Dan received his undergraduate degree at Willamette University and a Master of Fine Arts degree at the University of Michigan—emphasis in creative writing. He and his wife are raising two daughters in Northeast Portland, where you can find them playing soccer, singing along to Red Yarn, baking cakes, and trying to crack the code of the knock-knock joke.
Contact: dan@pdxcityclub.org