Lisa Watson is a lifelong Oregonian and the co-founder and co-owner of Cupcake Jones along with her husband and business partner, Peter Shanky. Open since 2007, Cupcake Jones is proud to be the oldest continually operating cupcake bakery in the state. Guided by the company's four core values of community, sustainability, equality and pride, Lisa works with many local non-profit organizations and other businesses to make serving the community a key component of the bakery's success, along with serving delicious, scratch-baked cupcakes. 30 years in the food industry has taught her that relationships mean everything. Lisa is ecstatic about the opportunity to serve the members of The City Club of Portland. Lisa has been a member since 2014.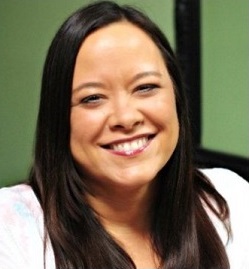 Colin Jones, President-Elect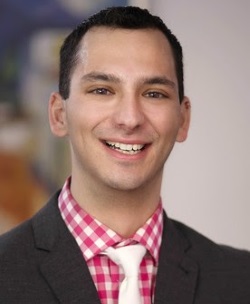 Colin Jones is serving his second year on the Board of Governors and third year on the Friday Forum committee. He has been active with City Club of Portland since 2012, first volunteering on the planning committee for the Club's Portland Action Summit on youth civic education. Colin is the grants manager at The Collins Foundation, one of the oldest and largest grant-making organizations in Oregon. Prior to The Collins Foundation, Colin held communications and program roles at foundations and civic organizations in Portland and Washington, D.C., most recently serving as MRG Foundation's director of communications and grassroots strategy. In addition to City Club, Colin serves on the Board of Trustees at Alder College, and is an active volunteer with Forest Park Conservancy, Partnership for Safety & Justice, and Pride Foundation.
Katie Carter has been working for social justice as a nonprofit professional for the past 10 years, with a particular focus on LGBTQ and gender justice. Originally from the Midwest, she moved to Portland, Oregon in 2008 to contribute her passion for social change with her skills in organizational development, fundraising, communications, and strategy. In her role as Director of Strategic Priorities at Pride Foundation, Katie supports the foundation's efforts by building community and institutional partnerships, developing creative communications strategies, and mobilizing resources to affect change in the Northwest. In addition to her professional work, Katie volunteers for a restorative justice organization, facilitating a gender and sexuality seminar for people who are incarcerated. Katie has been actively involved with City Club since 2014 and is passionate about the Club's efforts to create opportunities for dialogue and deepen shared understanding.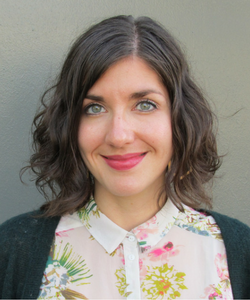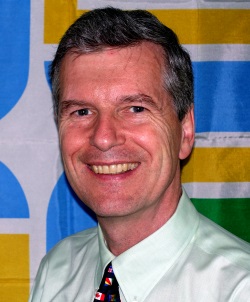 Ted Kaye has been a member of City Club since 1990.  He is a retired tech CFO whose career encompassed banking, telecommunications, software and non-profits (Oregon Historical Society).  He has served as the Club's treasurer before; on its Finance, Development, Membership, Centennial and Executive committees; on its Strategic Planning and Board Governance task forces; as its interim fiscal manager; as the Legacy Society chair; and as the Club's informal archivist and historian.  Ted's other local community involvement includes Friendly House, the Lang Syne Society, the Lewis & Clark Trail Heritage Foundation and the Stanford Business School Alumni Association.  He is active in the world of flag studies, having written or edited several books and over 1,000 articles and consulted worldwide on flag design.  Ted and his wife live in Willamette Heights and have two grown sons.
Kourtney Nelson, Past-President
Kourtney Nelson has served on the Board of Governors since 2013. Kourtney joined City Club in 2009 and immediately became active with the New Leaders Council, which she went on to chair for two years. She works for 3Degrees Inc, a B Corp that advises entities on how they can fight climate change. Kourtney owns The Growler Guys, a craft beer bar in SE Portland with her husband. A graduate of the University of Portland, she has lived in Portland for more than 20 years and currently resides in SE Portland with her husband, their labradoodle named Tabor and their new daughter.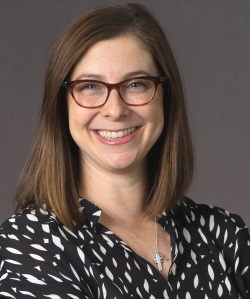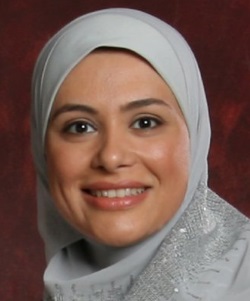 Rania Ayoub has been the director of public relations at the Muslim Educational Trust (MET) since 2008. Born and raised in Egypt, her father was a diplomat so she resided in many countries including Somalia, Sudan,  China, Australia and India. She came to the United States with her family in 2001 after living in Canada for four years. At MET, she is involved with outreach, interfaith, education, fundraising, event planning and youth mentoring. Rania serves on the advisory board of PSU's Middle East Studies Center as well as Neighborhood House's board of directors and MET's board of directors.
Brenda Buratti is a marketing and communication strategist. She has worked in Portland media for more than 30 years and is on the senior leadership team of KGW. Brenda is deeply concerned about local and national issues, which is why she went into media as a career. She believes an informed citizenry is the bedrock of a healthy democracy. Brenda lives in Washington Country in Helvetia, just outside the urban growth boundary. She serves on the board of the PSU Center for Women's Leadership because she is devoted to mentoring and growing new leaders.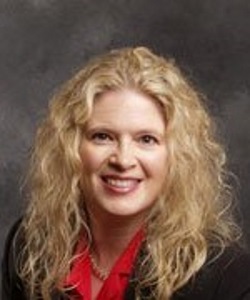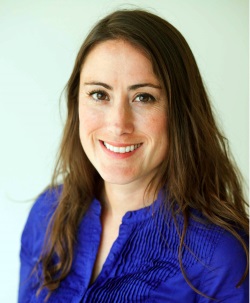 Iris Maria Chavez is a government affairs and communications consultant. Currently, she is working with national and Oregon-focused organizations to advance equity by supporting the creation of just policies, engaging with communities and supporting communications efforts that better communities in Oregon and across the nation. Iris Maria has lived in Portland for two and a half years, coming to the Pacific Northwest from Washington, D.C., where she worked for more than a decade in education policy and advocacy for civil rights and advocacy organizations such as the Education Trust and the League of United Latin American Citizens. Iris Maria earned a B.A. in history, sociology and African diaspora studies from Tulane University in New Orleans and an M.A. in social policy from the University of Chicago, during which she also worked as a social worker in the Chicago Public Schools.
Caroline Harris Crowne is a partner at Tonkon Torp LLP, a Portland law firm that advises Oregon businesses and has a strong legacy of service and commitment to the community. As a litigation attorney, Caroline represents clients in disputes over business transactions and relationships. She has been a consistent supporter and active member of City Club of Portland since 2005, serving as chair and adviser to several research committees, as a member of the Research Board and as the chair of a steering committee for member events on various policy topics. Raised in an Air Force family, Caroline moved every few years while growing up. She attended high schools in Virginia, England, and Illinois; went to college at Rice University in Houston; and earned her law degree at New York University. Having lived in many other places, she fell in love with Portland and settled here with her husband Adrian. They have two kids who currently attend Cleveland High School and Abernethy Elementary School. Caroline got involved with City Club because she is dedicated to Portland being a great place to live, work, play, and raise a family, and because she cherishes our city's strong culture of citizen engagement and political activism.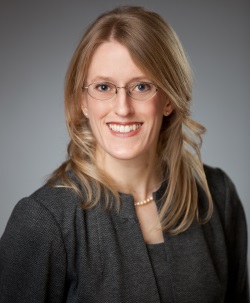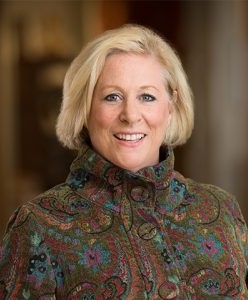 Leslie Johnson originally joined the City Club in 1988. Over her years with the Club, she has been a fixture at Friday Forums, and served on ballot measure study committees, long-term research committees, an advocacy committee, and the online voting task force. She recently completed 4 years' service on the Friday Forum Committee. Her law practice, as Of Counsel to Samuels Yoelin Kantor, LLP, focuses on the representation of individuals and businesses caught up in business disputes. Leslie is a life-long Oregonian with a deeply-held affection for Oregon's quality of life, from all the different weather conditions to its tradition of civic engagement and activism. In addition to City Club, her community service experience has included coaching kids' soccer, school volunteering, and service to neighborhood associations, NARAL, and Profile Theater Project.
Tamara Kennedy-Hill, CMP, MBA is Vice President of Diversity and Community Relations for Travel Portland. In her role at Travel Portland, Tamara seeks to bring the voice of the tourism/hospitality industry to a wide array of local community issues as well as advance the organization's work in building and strengthening relationships with diverse groups, organizations, and communities. Prior to her role at Travel Portland, Tamara served as the executive director for the Green Meeting Industry Council, an international nonprofit organization dedicated to promoting sustainability in the meetings and hospitality industry. Born in Oregon and raised in Anchorage, Alaska, Tamara is married and has one beautifully spirited daughter. In her free time she enjoys hiking, reading, traveling, and spending time with her family.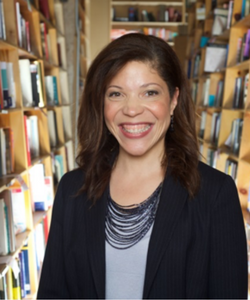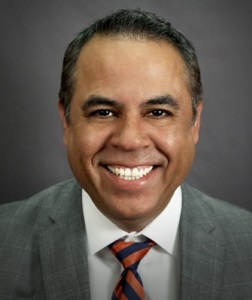 Antonio Lara is the chief marketing officer of Lara Media Services LLC where he has worked since 2003. At LMS his primary responsibility is to grow LMS' clients' portfolio, provide strategic guidance as part of the agency's leadership team, and manage projects and marketing campaigns for clients. Antonio also manages relationships with advertising trade journalists and editors and directs the application of communications tools to promote the agency. Implementing Public Relations and Marketing tools to raise brand awareness, he builds the corporate reputation of the agency among key audiences, such as current clients, prospective clients, partner agencies and media. Additionally, Antonio serves as a board member of VOZ, a worker-led organization that empowers diverse day laborers and recent immigrants to improve their working conditions and protect civil rights through leadership development, organizing, education and economic opportunity.
Mary is a vice president with Equilibrium Capital's Water and Waste team working on due diligence and underwriting for a sustainable real asset fund. Mary has over 10 years of experience in investment banking, financial advisory, public policy and consulting services to federal, state, and local governments. Mary's expertise includes complex financing structures including multi-year, multi-billion dollar capital plans. Mary spent 8 years as a public finance investment banker where she structured and executed over 100 bonds for public facilities and infrastructure and contributed on projects of regional importance including the Sellwood Bridge, Portland-Milwaukie Light Rail line, and Oregon Zoo. Mary holds a master's degree from Stanford Graduate School of Business and a bachelor's degree from Vassar College. She has been a member since 2006 and served as Chair of the Research Board for the last two years.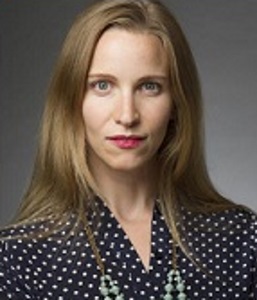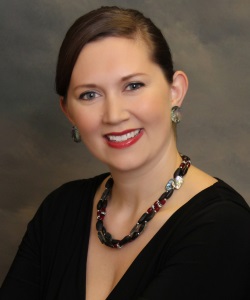 Nichole Maher is president of the Northwest Health Foundation. Previously she served as the executive director of the Native American Youth and Family Center (NAYA) in Portland for over 11 years. She holds a masters in public health from the Mark Hatfield School of Government at Portland State University and two bachelors of science, one in public health and another in American Indian studies from Oregon State University. She serves on a number of boards, including the Comcast/NBC National Philanthropic Board, the National Urban Indian Family Coalition and the Oregon Education Investment Board.
Juan Martinez serves as the Program Director for the American Leadership Forum of Oregon, working side by side with other leaders to make a positive impact in our communities across the state. Juan has been active through his leadership and support of local, regional and national non-profits and social justice campaigns for two decades. In 2015, Juan served as the Vice President of New Business Development for Metropolitan Group, a creative and strategic communications agency committed to working for social change.
Prior to joining the team at Metropolitan Group, Juan served as the Development Director at Basic Rights Oregon. Juan's connection with Basic Rights Oregon began in 2004 as a volunteer for the organization. In 2005, Juan and his husband Byron Beck served as lead plaintiffs in Martinez v. Oregon, Basic Rights' legal challenge to Constitutional Amendment 36. During his eight-year tenure at Basic Rights, Juan led the effort to raise millions of dollars to move a robust campaign aimed to build public support for the freedom to marry for LGBT Oregonians. Juan was born and raised in Oregon and is a graduate of the University of Oregon.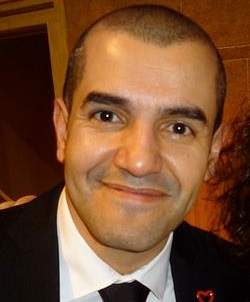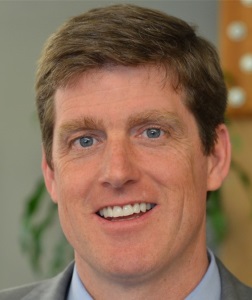 Patrick Quinton and his wife moved to Portland 16 years ago and have happily made a life here raising their three now-teenage kids. His 30-year career has spanned both the public and private sectors, and he recently completed an 8½ year tenure at the Portland Development Commission, serving as executive director for the last five years. After leaving the PDC, the private sector itch returned. He now manages Dweller, a startup business to build housing, and does some public policy consulting on the side. In addition, Patrick recently joined Latino Network's board of directors and is volunteering with the Portland Boathouse to develop a permanent home for those seeking to access the Willamette River on light watercraft.
Allison Tivnon is the marketing director for ECONorthwest, an economics, finance, and planning firm, headquartered in Portland, Oregon. She oversees the internal and external marketing operations, branding and messaging, and guides firm-wide strategy for business development and outreach. Allison draws on an extensive network of colleagues within the A/E industry to create meaningful connections with teaming partners and agencies. Allison received her masters in writing from Portland State University and is a proud supporter of Portland City Club.